Stephen Frears, Jessica Chastain, Jennifer Lawrence films among Toronto galas, special presentations
Saoirse Ronan and Sam Rockwell Solve a West End Murder in 'See How They Run' First Trailer
'Top Boy' Director Brady Hood Heads To 'The Clink'; John Giwa-Amu Producing & Damian Jones Among Exec Producers
Screen Media Acquires Catherine Tate Comedy 'The Nan Movie' Co-Written By 'Ted Lasso's Brett Goldstein
Jim Archer's 'Brian And Charles' wins Sundance London audience award
Searchlight's 'See How They Run' Gets Fall Release, New Regency Sci-Fi Pic 'True Love' Sets 2023 Date
Monday scooped 13 nominations at the Hellenic Film Academy, including best picture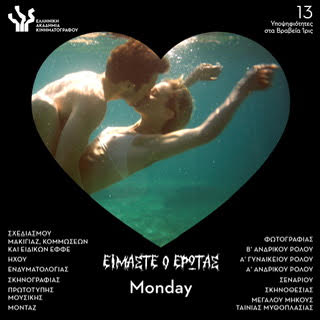 Take That Movie 'Greatest Days', Starring Aisling Bea, Sets Cast, Financiers, Distributors Ahead Of Shoot
'Bridgerton' Star Nicola Coughlan, 'Sex Education' Actor Aimee Lou Wood, 'Shrill's Lolly Adefope Lead Comedy 'Seize Them!'
Focus Features Sets Summer Release For Sundance Pick-Up 'Brian And Charles'
Focus Features Picks Up 'Brian And Charles' – Sundance
Sundance Film Festival 2022 Lineup Announced
"It's tough out there": UK crew shortage reaching crisis point, say indie producers
Propagate Behind Deepa Mehta Movie 'Burnt Sugar'; Searchlight Pictures UK Pic 'Rye Lane'
Ed Skrein, newcomer Leo Long lead Eddie Sternberg's 'I Used To Be Famous' for Netflix (exclusive)
Alan Bennett adaptation 'Allelujah', starring Judi Dench, kicks off UK shoot for Pathe
Stars of Tomorrow 2021: Raine Allen-Miller (writer/director)
Boxing Day Promotional Video (Password B0X1NGD3Y)
Showcased as one of this year's hottest British titles by the BFI as part of their Great 8 line-up and distributed in the UK by Warner Bros, Aml Ameen's vibrant fish-out-of-water story will bring the love and laughter we all look forward to over the Christmas season.
Star-Studded Searchlight Murder Mystery 'See How They Run' Reveals Full Cast, First Look Image
UK producers laud Production Restart Scheme but warn of rising costs and shortage of crew, equipment
UK's Great 8 Cannes buyers showcase includes Aml Ameen, Harry Wootliff titles
Bankside boards Film4, BFI comedy 'Brian And Charles' ahead of Cannes (exclusive)
'Monday' Review: Sebastian Stan And Denise Gough Steam Things Up In Sexy If Uneven Greece-Set Romance
David Earl Begins Filming Film4 and BFI Comedy 'Brian & Charles' (EXCLUSIVE)
Aml Ameen To Direct & Star In 'Boxing Day' Rom-Com; Aja Naomi King, Leigh-Anne Pinnock, Marianne Jean-Baptiste Also Cast
Saoirse Ronan, Sam Rockwell And David Oyelowo To Star In Untitled Murder Mystery For Searchlight
Ruth Wilson, Cush Jumbo & Rosamund Pike In Negotiations To Star In Take That Movie 'Greatest Days', Sierra/Affinity Launches Sales — Cannes
'Blue Story' Uses Hip-Hop Beats to Bring Mythic Weight to British Youth-Gang Drama
Take That "Feel-Good" Movie 'Greatest Days' Set To Be First Production For Danny Perkins' Elysian Film Group
How Paramount UK worked with Rapman and exhibitors to ensure 'Blue Story' reached a wide audience
'Greed' Review: Steve Coogan Expertly Plays A Narcissistic Billionaire Businessman – Sound Like Anyone You Know?
Controversial Gang Saga 'Blue Story' Release Date Moved By Paramount
Steve Coogan and Michael Winterbottom on 'Greed': 'We owe Philip Green a debt'
'Frozen II' breaks records at UK box office as 'Blue Story' excels with £1.3m
Rapman: the London film-maker who gatecrashed Hollywood in style
'The Perfect Candidate' Director Haifaa Al-Mansour To Helm Dame Stephanie Shirley Biopic 'Let It Go' – AFM
Here's your first look at Catherine Tate's Nan movie
Toronto: Sony Pictures Classics Closing In On Michael Winterbottom-Directed Satire 'Greed'
Henry Golding Launches Production Banner With Action Features 'The Inheritance,' 'Hoof Harrington' (Exclusive)
Josie Rourke to direct Catherine Tate in Nan character origins story with Warner Bros
Charles Dance boards sci-fi 'A Patriot' with Eva Green, Helen Hunt
Emilia Clarke to star in love story 'Let Me Count The Ways' for 'The Wife' director, Bankside, Damian Jones (exclusive)
Paramount picks up world rights to UK feature by creator of YouTube sensation 'Shiro's Story' (exclusive)
Fox Searchlight Lines Up 'Sleeping With The Enemy' Reboot, 'One Man, Two Guvnors' Film & White House Astrologer Pic
'Outside': First Look At Romola Garai's Directorial Debut Horror Starring Carla Juri, Alec Secareanu & Imelda Staunton
Great Point Media, Development Partnership Join Forces on Slate of Movies
Guardian's most anticipated films of 2019
'Monday': First Look At Sebastian Stan & Denise Gough In Greece-Set Romance
Sony & Film4 Wrap Steve Coogan Pic 'Greed'; Sophie Cookson, Asa Butterfield, Stephen Fry Join Cast; First Look Images
First look at Steve Coogan in Michael Winterbottom's 'Greed'; production wraps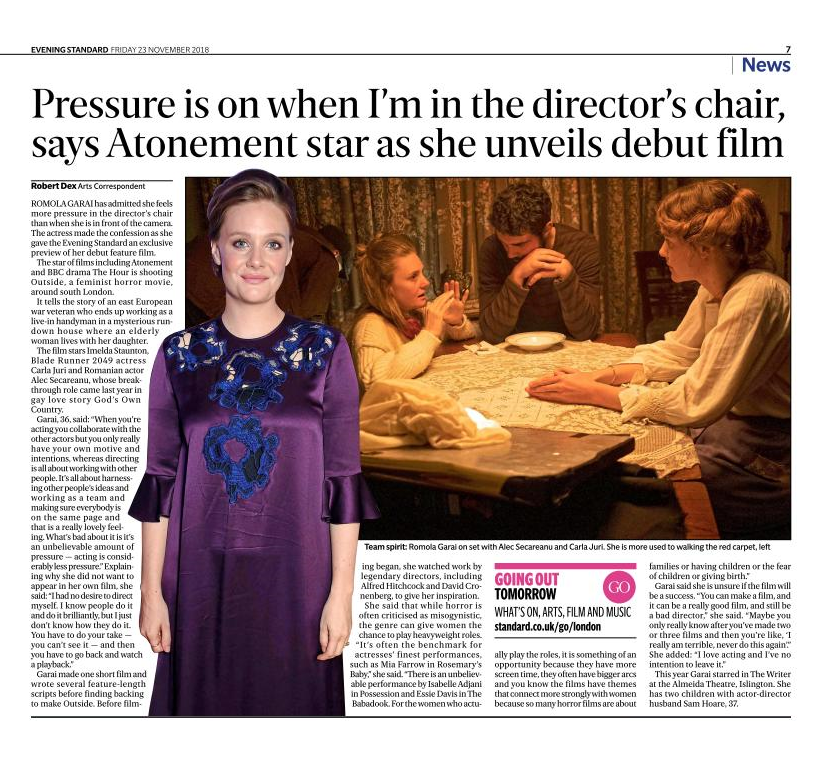 Isla Fisher wows in plunging swimsuit and chic kaftan as she joins co-stars Steve Coogan and Shanina Shaik on set for new film Greed in Greece
Steve Coogan & David Mitchell To Star In Sony & Film4-Backed Satire On The Super-Rich
Sebastian Stan & Denise Gough To Star In 'Monday' From 'Before Midnight', 'The Iron Lady' & 'Loving' Producers
The Receptionist review – harrowing sex-industry drama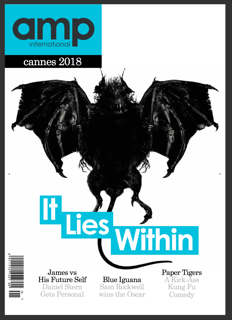 Diff draws to an exciting close with awards
'Goodbye Christopher Robin' Producer On True Story Behind A.A. Milne's Works – The Contenders London Video
Damian Jones On The Secret Heartache Behind AA Milne's 'Pooh' Stories – The Contenders London
Goodbye Christopher Robin Review
Goodbye Christopher Robin review: not-so-cuddly biopic reveals the sadness behind Winnie-the-Pooh
Goodbye Christopher Robin review: A brilliant tragedy that may ruin your childhood
BFI Teams With EON & Lucasfilm To Launch $25.5M Plan To Support Future Film Skills In UK
Film exposes London's sex industry underworld
'Goodbye Christopher Robin': Winnie The Pooh Creator Pic Gets Awards-Season Release From Fox Searchlight
DJ Films number one, two, seven and eight at Uk box office 2016
UK box office 2016: the verdict
2016 Taipei Golden Horse Film Festival Premiere
Jack O'Connell Cast As Alexander McQueen In Pathé's Untitled Biopic produced by Damian Jones
Stars of Tomorrow One-to-One: Fodhla Cronin O'Reilly meets Damian Jones
Fox Searchlight's Untitled A.A. Milne Project With Domhnall Gleeson & Margot Robbie: First Look
First Look: Domhnall Gleeson, Margot Robbie in Fox Searchlight's A.A. Milne Biopic
Shoot underway on Fox Searchlight's A. A. Milne biopic
The brand resurrection: Brotherhood
Brotherhood enjoyed a stunning start to its UK box office run
'Absolutely Fabulous' Binges On The Big Screen
Absolutely Fabulous World Premiere Highlights
Ab Fab ad campaign makes Edina and Patsy toast of UK box office
Absolutely Fabulous gets positive reviews
Damian Jones wants an Absolutely Fabulous: The Movie sequel
Absolutely Fabulous in cinemas next Friday, July 1st
Watch this exclusive clip from the #AbFabMovie…https://t.co/WOzW1wyDMx

— Ab Fab The Movie (@AbFabMovie) June 17, 2016

Brotherhood Official Trailer below
A Street Cat Named Bob: watch Luke Treadaway in the first trailer – along with his purrfect pal
First look at A Street Cat Named Bob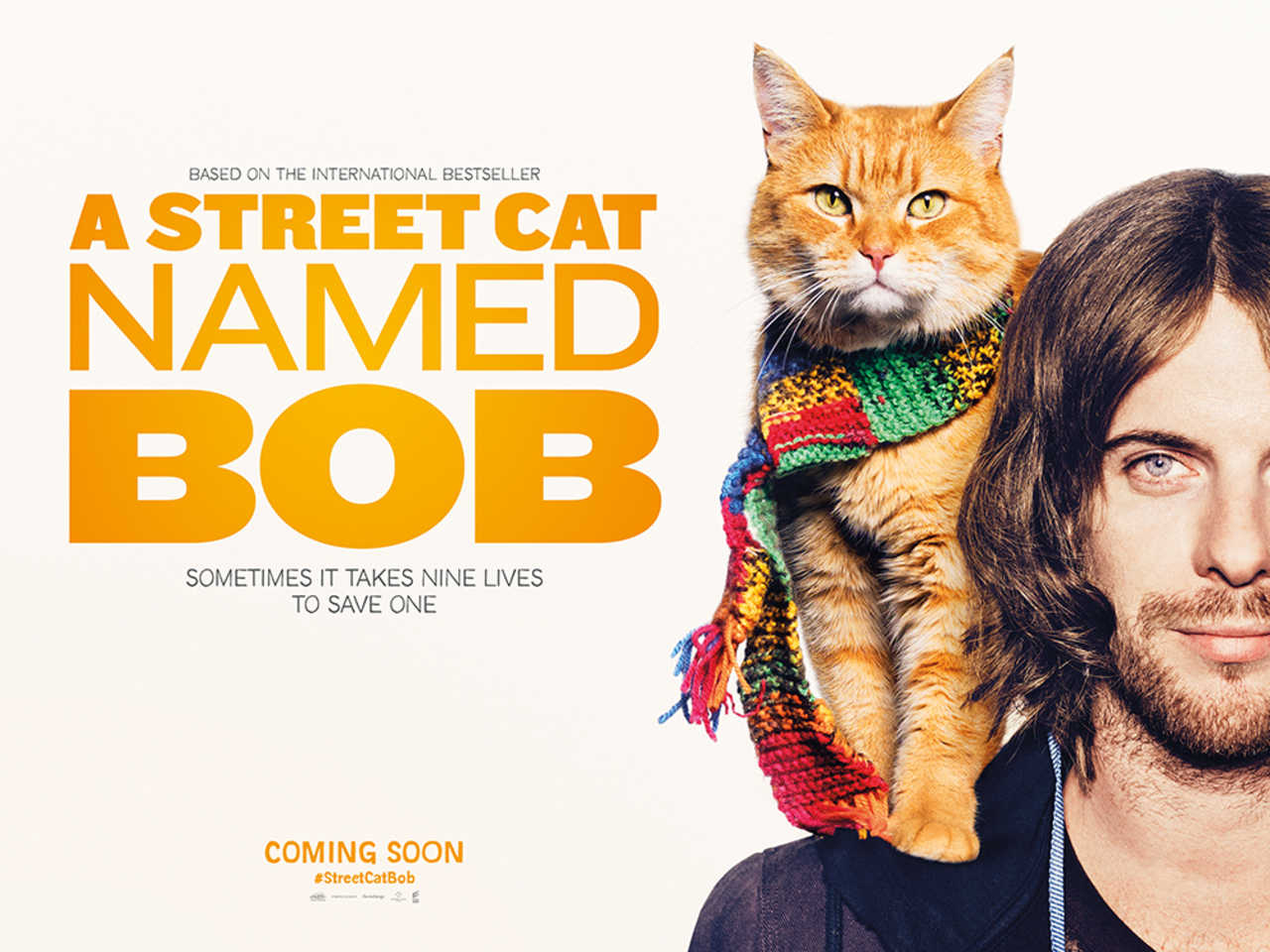 Fox Searchlight Confirms Domhnall Gleeson And Margot Robbie To Star In Winnie The Pooh Creator Pic 'Goodbye Christopher Robin'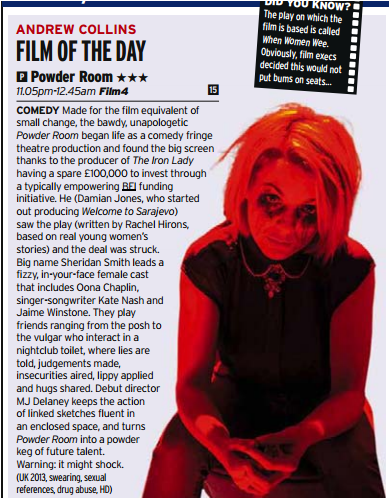 Damian Jones named one of Televisual's Film Top 40 Producers.
The new Absolutely Fabulous trailer was revealed on April 27th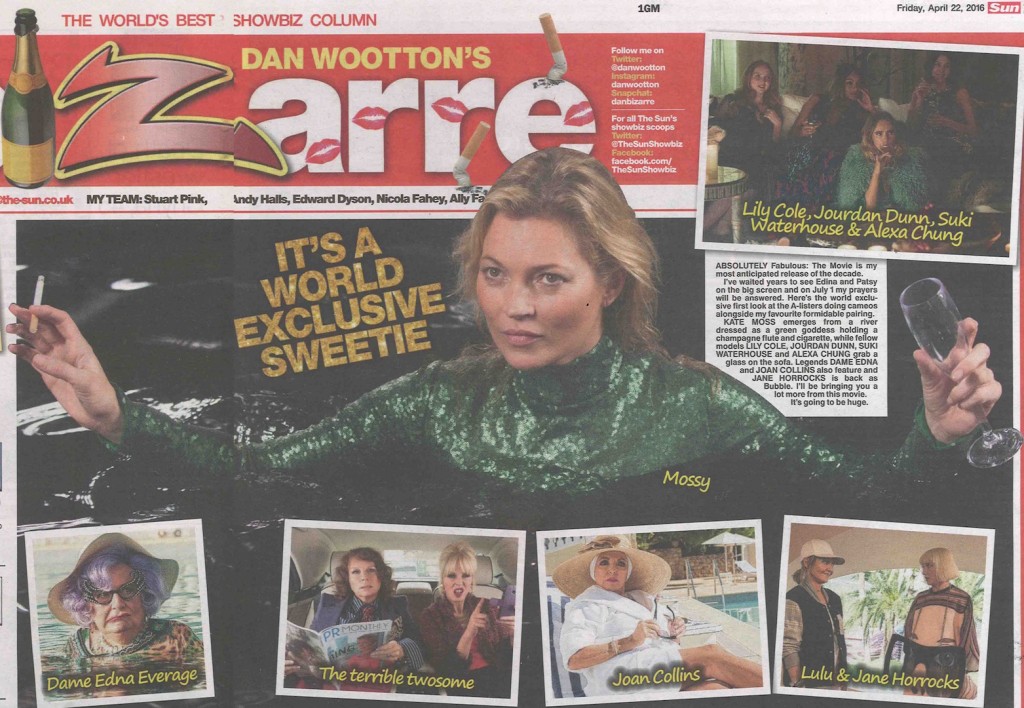 Damian Jones signs first-look deal with Fox Searchlight
Damian Jones Inks First Look Deal With Fox Searchlight
How Bridlington was turned into Dad's Army's home front
Andrew Haigh Set To Direct Alexander McQueen Biopic For Pathe And Damian Jones
Don't panic! A host of great films are heading to the big screen this year from Dad's Army to The Jungle Book and Ghostbusters
From Bowie to Botticelli, Dad's Army to Uncle Vanya –The Telegraph's critics pick the must-see highlights of the new season
From street cat to star of the silver screen
Absolutely Fabulous: The Movie will be released next July
'A Street Cat Named Bob' wraps London shoot
'The Lady In The Van' Trailer: Maggie Smith Reprises Acclaimed Theatrical Role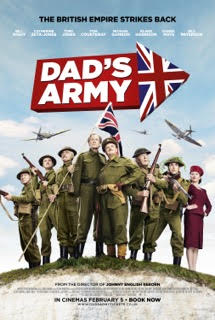 Fox, BBC Release First Image from 'Absolutely Fabulous: The Movie'
'A Street Cat Named Bob' to shoot in London from Oct 25; new cast join
Toronto Film Festival 2015: The Lady in the Van, review – Maggie Smith is glorious
UK-Taiwan co-production 'The Receptionist' wraps shoot
Sony Pictures Classics Comes Out Swinging With Three World Premieres – Toronto Film Festival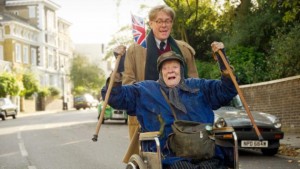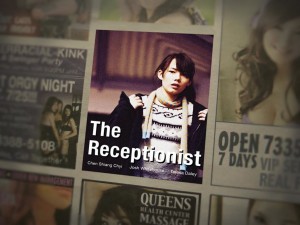 Indie Film The Receptionist starts filming in North London
Maggie Smith's 'Lady in the Van' Gets December Release in  the U.S.
Fox Searchlight In Discussions To Co-Produce, Co-Finance And Distribute 'Absolutely Fabulous' Feature Film
DAD'S ARMY has a new website, trailer and Facebook page.
Lady in the van premiering at TFF
It's the great Dad's Army home front makeover: The theatres, butchers and pubs of East Yorkshire have been transformed into the fictional town of Walmington-on Sea
New Featurette For Maggie Smith's The Lady In The Van
A first look at Maggie Smith in The Lady in the Van trailer
Selma, Belle scoop Screen Nation awards
Belle wins Best Independent Film at NAACP Awards
NAACP Image Awards 2015: Full list of nominees and winners
Dad's Army wraps, sets release date
'Pride', Gugu Mbatha-Raw, Brendan Gleeson Scoop British Independent Film Awards