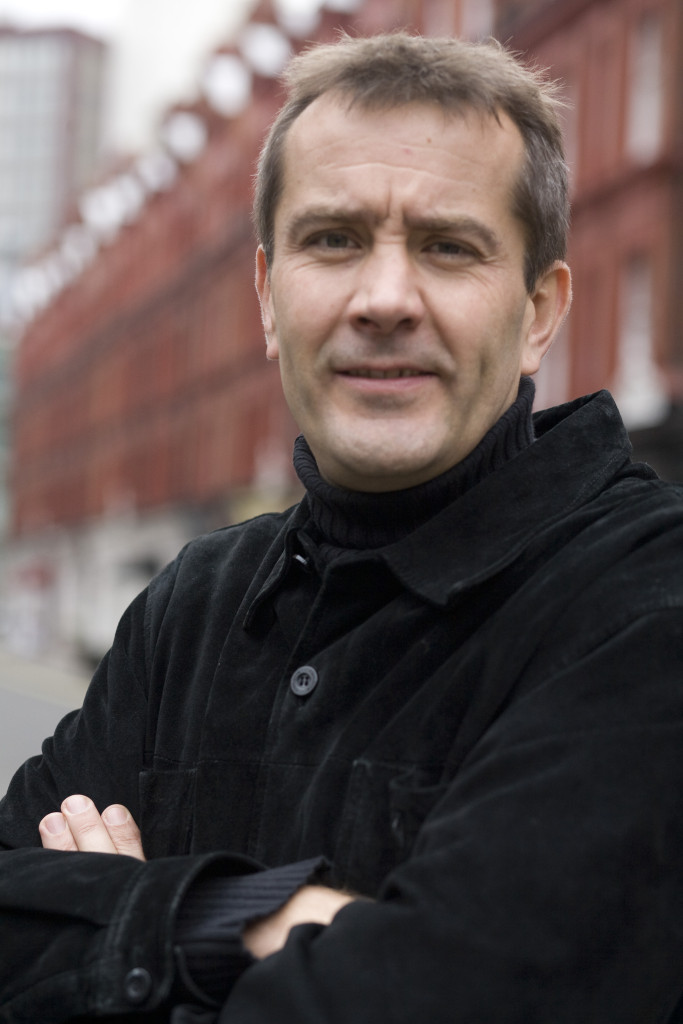 DAMIAN JONES is one of Britain's most prolific film producers. A career that spans over thirty five feature films he has collaborated with prestige directing talent to create critical and commercial films including the Oscar winning The Iron Lady (Phyllida Lloyd), Lady In The Van (Nick Hytner), Belle (Amma Asante), Welcome to Sarajevo (Michael Winterbottom), Millions (Danny Boyle), Goodbye Christopher Robin (Simon Curtis), Sex, Drugs&Rock&Roll (Matt Whitecross), The History Boys (Nick Hytner), Dad's Army (Oliver Parker), Kidulthood & Adulthood (Noel Clarke) and Absolutely Fabulous The Movie (Mandie Fletcher). Other film credits include M.J.Delaney's Powder Room, Gregg Araki's Splendor, Regan Hall's Fast Girls, and Vondie Curtis-Hall's Gridlock'd.
MONDAY
Written and Directed by Agyris Papadimitropoulos
(With Sebastian Stan and Denise Gough)
GREED
Dir: Michael Winterbottom / Writers: Sean Gray, Michael Winterbottom
(with Steve Coogan, Isla Fisher, David Mitchell)
OUTSIDE
Dir/Writer: Romola Garai
(With Imelda Staunton, Carla Juri, Alec Secareanu)
First look deal with Fox Searchlight.
GOODBYE CHRISTOPHER ROBIN
Dir: Simon Curtis / Writer: Frank Cottrell Boyce
(With Domnhall Gleeson, Margot Robbie, Kelly Macdonald)
Fox Searchlight
A STREET CAT NAMED BOB
Dir: Rogert Spottiswoode / Written by Tim John
(With Luke Treadaway, Ruta Gedmintas, Joanne Froggatt, Anthony Head)
ABSOLUTELY FABULOUS
Dir: Mandie Fletcher
(With Jennifer Saunders, Joanna Lumley)
THE RECEPTIONST (2017)
(With Teresa Daley, Chen Shiang Chyi, Josh Whitehouse)
DAD'S ARMY (2015) Universal / Screen Yorkshire
Dir: Oliver Parker / Written by Hamish McColl
(With Catherine Zeta-Jones, Bill Nighy, Toby Jones)
LADY IN THE VAN (2015) Tristar / BBC
Dir: Nicholas Hytner / Written by Alan Bennett
(With Maggie Smith, Alex Jennings)
BELLE (2014) Pinewood / CinemaNX /BFI / Headgear / Bankside / Fox Searchlight
Dir: Amma Asante / Written by Misan Sagay
(with Gugu Mbatha-Raw, Tom Felton, Matthew Goode, Penelope Wilton, Emily Watson and Tom Wilkinson)
POWDER ROOM (2013) DJ Films / Universal Dir. MJ Delaney
Written by Rachel Hirons
(with Sheridan Smith)
FAST GIRLS (2012) Studio Canal / Ealing Metro
Dir. Regan Hall / Co-written by Noel Clarke and Jay Basu
THE IRON LADY (2011) Pathe / Film 4 / BFI / Weinstein
Dir: Phyllida Lloyd
Written by Abi Morgan
(with Meryl Streep, Jim Broadbent)
*Academy Award Winner (Meryl Streep) – Best Actress
*Academy Award Winner (Mark Coulier, J Roy Helland) – Best Hair & Make-Up Design
*BAFTA Winner (Meryl Streep) – Best Actress
*BAFTA Winner (Marese Langan, Mark Coulier, J Roy Helland) – Best Hair & Make-Up Design
*BAFTA Nomination (Jim Broadbent) – Best Supporting Actor
*BAFTA Nomination (Abi Morgan) – Best Original Screenplay
SEX&DRUGS&ROCK&ROLL (2012) Metropolis / Entertainment / Tribeca
Dir: Mat Whitecross
(with Andy Serkis)
*BAFTA Nomination (Andy Serkis) – Best Actor
*BAFTA Nomination (Chaz Jankel) – Best Music for Film
*Evening Standard British Film Awards (Andy Serkis) – Best Actor
DOGGING: A LOVE STORY (2009) Vertigo Films (Executive Producer)
Dir: Simon Ellis
(with Luke Treadaway)
ADULTHOOD (2008) Pathe / Independent / UKFC
Dir: Noel Clarke / Written & Directed by Noel Clarke
STRAIGHTHEADS (2007) Film Four / UKFC / SWM Dir: Dan Reed
(with Gillian Anderson)
KIDULTHOOD (2006) Hanway / Revolver Dir: Menaj Huda
Written by Noel Clarke
(with Noel Clarke, Nicholas Hoult, Jaime Winston)
THE HISTORY BOYS (2006) BBC / DNA / Fox Searchlight
Dir: Nick Hytner
(with Dominic Cooper, James Corden, Richard Griffiths)
ALPHA MALE (2006) Xingu Films / Capitol Films
Writer-Director: Dan Wilde
(with Jennifer Ehle, Patrick Baladi, Amelia Warner)
PICCADILLY JIM (2005) UIP / Myriad Pictures (Executive Producer)
Dir: John McKay
(with Sam Rockwell, Frances O'Connor, Tom Wilkinson, Alison Janney)
GLADIATRESS (2004) Icon International Dir: Brian Grant
(with Ronan Vibert, Sally Philips)
MILLIONS (2004) Fox Searchlight / Pathe International
Dir: Danny Boyle (with James Nesbitt) / Written by Frank Cottrell Boyce
THUNDERPANTS (2002) Pathe International
Dir: Peter Hewitt
(with Celia Imrie, Paul Giametti, Rupert Grint)
SOME VOICES (2000) Film Four
Dir: Simon Cellan Jones
(with Daniel Craig, David Morrissey, Kelly Macdonald)
VERY ANNIE MARY (2000) Film Four
Dir: Sara Sugarman
(with Rachel Griffiths, Ioan Gruffudd, Matthew Rhys)
DANCING AT THE BLUE IGUANA (2000) Lion's Gate Entertainment
Dir: Michael Radford
(with Daryl Hannah, Sandra Oh, Jennifer Tilly)
SPLENDOR (1999) Columbia Tristar / Summit Entertainment
Dir: Gregg Araki
(with Kelly Macdonald)
A TEXAS FUNERAL (1999) Lion's Gate Entertainment
Dir: W Blake Herron
(with Martin Sheen, Chris Noth)
DEBT COLLECTOR (1999) Film Four
Dir: Anthony Neilsen
(with Billy Connolly, Francesca Annis)
GRIDLOCK'D (1997) Gramercy / Polygram Filmed Entertainment
Dir: Vondie Curtis Hall
(with Tupac Shakur, Thandie Newton, Tim Roth)
WELCOME TO SARAJEVO (1997) Miramax / Film Four
Dir. Michael Winterbottom / Written by Frank Cottrell Boyce
(with Woody Harrelson, Marisa Tomei)
DEAD WEEKEND (1995) Showtime (Executive Producer)
Dir: Amos Poe
(with Stephen Baldwin)
RUBIN & ED (1991) Columbia TriStar (Co-Producer)
Dir: Trent Harris
(with Crispin Glover)
THE CANDY SHOW (1989) NFTS
Dir: Pete Hewitt (BAFTA 1990)